Technical Specification
SOLO TECHNICAL SPECIFICATION FOR AUSTIN LUCAS
PARKING:
Please provide a parking space for a station wagon at no charge to the artist.
TECHNICAL REQUIREMENTS:
2 x DI for acoustic guitars
2 x vocal mics with stands
2 x monitors on stage
The artist does not travel with any technical crew, so equipped, (sober) technical
Personnel is all that is required.
Please note: Often is sometimes joined on stage. This is why we require x 2 of the above
BAND:
4 piece drums
Bass
Two electric guitars
One acoustic w/DI
3 vocals across the front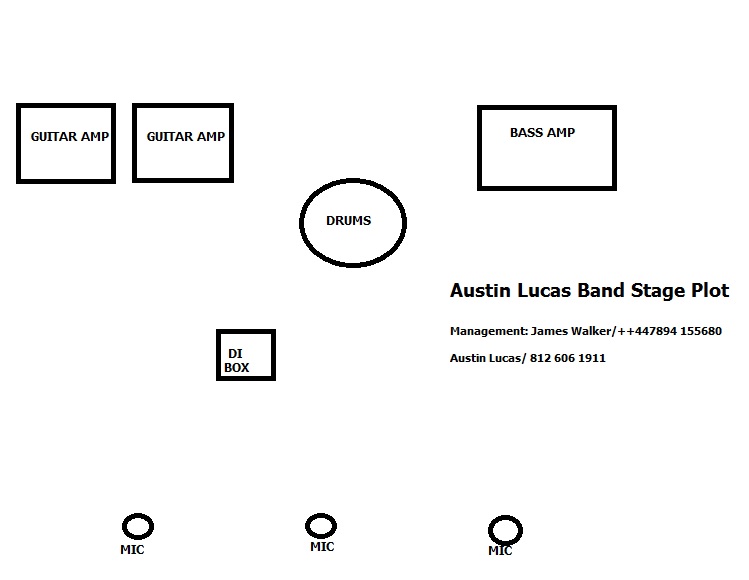 RIDER:
1 tray of rolls, high quality meat, cheese, vegetables and fruit on arrival
Still water
Coffee
Energy drinks
Assorted Juices
Dinner
MERCHANDISE:
The artist will want to sell merchandise at no charge from the promoter. Please provide
a nicely lit table for display.
Please contact Thomas Bredahl at thomas@heartbeatmanagement.dk if you have any questions.